New: Digital Resources for Students
NCSD Technology Dept.
Monday, February 24, 2020
The Nye County School District Technology Department has created a page with links to the various online resources students use in school and can access from home.
Click here to access the site here. The images below show where to find a link on the district and school websites. It's in the same place on all of the school menu pages.
School Menu Page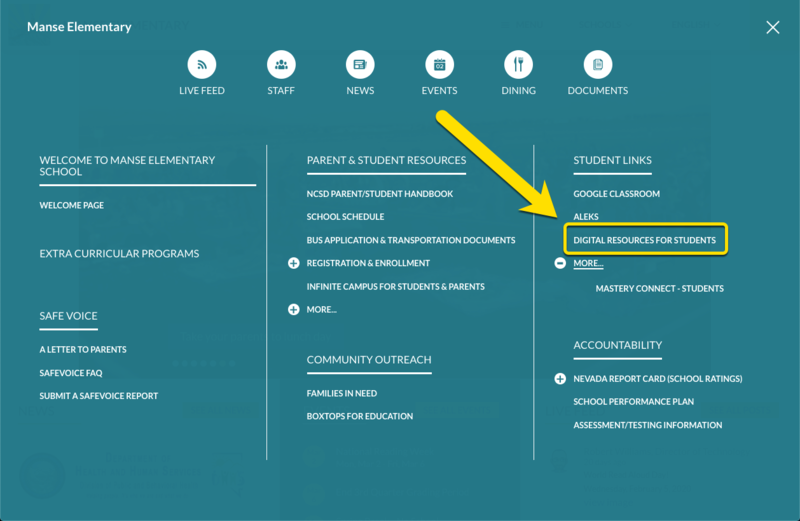 District Menu Page